The Hulu conundrum
A recent rumor is the perfect opportunity to write about something I can't stop mulling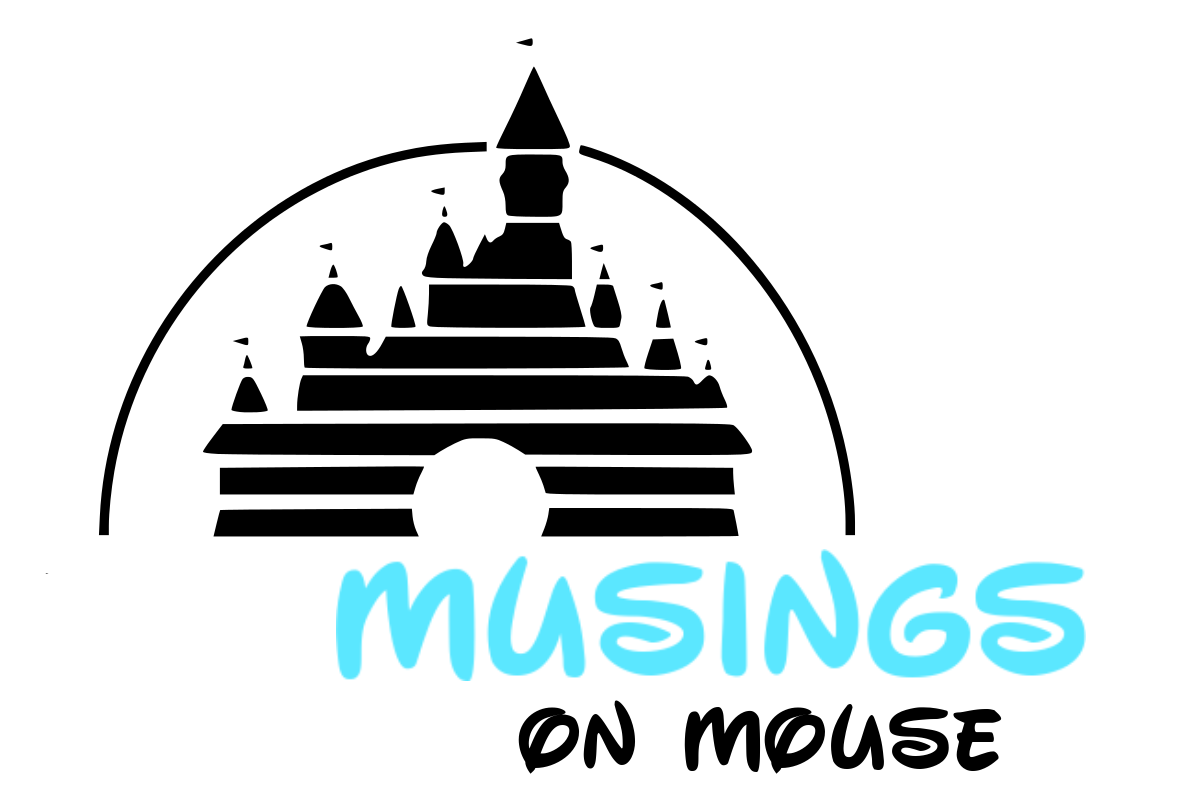 *NOTE: This week's newsletter is late because my Saturday was spent watching an eight hour DC Comics event for work. Saturdays are when I write the majority of Musings on Mouse. I apologize...both for the late arrival in your inbox and for bringing up DC Comics in a Disney newsletter. Unfortunately, this week's newsletter will only contain the essay. I simply didn't have the time to write the full newsletter — but! It will return in full next week. Thanks for understanding, pals. On that note, The Batman do look dope, amirite? 🥺
Before Disney+'s launch in November, then streaming chief Kevin Mayer affirmed that none of the titles landing on Disney's new platform would be above a PG-13 rating. 
That's understandable. Disney is a family friendly brand. It's kids first, families second, teenagers and adults with a love for Disney products a pretty far third. Even though Disney's library now includes thousands of more adult tiles from its 21st Century Fox acquisition, the idea remained that Disney+ would be home to PG-13 titles and under, and anything 14A or above could exist on Hulu. 
Except Hulu is undergoing construction. The lines dividing Hulu and Disney+ are blurrier than ever, and a sea of new rumors bring up even more existential questions about what Hulu is under Disney. 
Recent word out of the rumor mills suggest that Disney is exploring adding an adult-focused shelf into the Disney+ platform. Now, take these rumors with the finest grain of salt. The reports come from Bill Hunt and Grace Randolf, both who claim they have multiple sources whispering about Disney's potential plans in their ears, and both of whom have been right about some things and wrong about others. The idea is that movies and TV shows with a higher than PG-13 rating could exist on Disney+ in a separate portal that people need a pin to access. Hypothetically, Deadpool or Logan could join Disney+ along with the other X-Men movies. 
Again, take these rumors with the finest grain of salt you can find. In fact, I don't even want to entertain this notion as something you should prepare to see roll out anytime soon — but I do want to treat it as a thought experiment. The very notion that this could exist ties into a much larger storm that's been brewing in my head for months, and the rumors act as a decent peg to jump off and explore it. 
What the fuck is Disney's plan for Hulu? 
Disney took full control of Hulu in May 2019. The ultimate strategy for Hulu under one company's control seemed obvious: make Hulu Disney's general entertainment platform, bring it to international territories, and really try to compete with other general streamers like Netflix and Amazon on a content level that Disney+ couldn't with a PG-13 restriction. That seemed to be the plan as late as February of this year.
Then everything suddenly changed. Disney CEO Bob Chapek told analysts on a call earlier this month that Hulu wouldn't be expanding overseas. A new general entertainment streaming service under the Star banner (like Star India, which Disney owns) will roll out instead. The streamer will carry content from ABC, FX, Freeform, Searchlight, and 20th Century Studios — all Disney owned, all Disney branded. Star is designed to be a Disney+ for adults.
"In terms of the general entertainment offering internationally, we want to mirror our successful Disney+ strategy by using our Disney+ technical platform, bringing in content we already own and distributing it under a successful international brand that we also already own," Chapek said on the call. 
Well, sure. Right. But wasn't that always the Hulu plan? It's what former CEO and current executive chairman Bob Iger spoke about doing for close to two years. In November 2018, Iger told analysts on an earnings call that because of "subscriber growth and the relative brand strength and other things too," investing in more Hulu content and figuring out how to bring that to international markets was a key part of the company's focus. That was only solidified earlier this year when former Hulu CEO Randy Freer was effectively ousted and everything moved under Mayer. The goal was to unify Disney's streaming brands to create a powerhouse OTT offering. Disney was going to overhaul Hulu, and now those visions of grandeur feel all but abandoned.
Disney originally needed Hulu to act as the general and more adult streaming service that Disney+ couldn't be with the PG-13 restriction. Plans were already in motion to make that happen, and a big part of that development was an international expansion. So what happened? Suddenly there are rumors that more mature content could land on Disney+ via a secret shelf, and Hulu isn't getting the international rollout executives touted for close to two years.
"I think it's important to look at the differences at how we plan to enter the market," Chapek said on the August earnings call. "Hulu aggregates third party content; this will not...Hulu has no brand awareness outside of the US."
Iger thought Hulu had impactful brand recognition; Chapek now clearly disagrees. Chapek's also not wrong. Hulu currently only exists in two territories, the United States and Japan. One of Hulu's biggest incentives remains the third party content it carries instead of its original series. That licensed content offering becomes increasingly difficult to negotiate in international territories. For example, at one point Hulu was the exclusive streaming home to Seinfeld in the United States, but Hulu didn't have the global streaming rights. If Hulu expanded internationally, Seinfeld wouldn't automatically move with it. Not having one of the more popular licensed shows on a streaming platform in a number of countries isn't an ideal situation. Imagine this scenario, but for dozens of series and films. 
It seems like Chapek and his team have figured out that while Hulu may have footing in the United States (the service has consistently grown, reaching 35.5 million subscribers between the main streaming offering and the Hulu + Live TV plan, and has one of the overall best content offerings), trying to bring this version of Hulu to international territories might not work.
Buying 21st Century Fox (including FX and Searchlight) helps Disney create an even stronger content offering for Hulu, but Hulu is more than just Disney and Fox titles. It's the licensing from NBCUniversal, Sony, WarnerMedia, and others that make it such an appetizing subscription. Again, those don't automatically carry over with a global expansion, and everything gets messy. Remember: Disney is facing massive revenue loss because of the pandemic. Making a bunch of big licensing deals might be a good longterm bet, but it might not, and that's not something Disney is willing to explore right now.
Ok. So, fine. Maybe an international plan doesn't make sense for Hulu. Disney deciding to launch a general entertainment streaming platform for its collection of networks and studios under the Star banner might be a better play, especially in the short term. We'll see. With an international expansion now out of the equation, the question becomes what does Hulu do for Disney as a domestic only platform? There's a limit to how much Hulu can grow in the United States, much like every other streaming service. Some of those partners will also stop licensing to Hulu as more conglomerates launch their own networks. Is Disney willing to invest in Hulu Originals the way the streamer needs in order to ensure it can still compete against Netflix, Amazon, and new entrants like HBO Max or Apple TV+ in the coming years?
That's where the rumor that kicked off this entire essay comes in. If Disney+ were to actually add a new shelf to carry Fox titles that otherwise might have landed on Hulu, it leads to the hovering existential question: what is Disney's plan for Hulu?
I don't mean for the next 12 months or 24 months — I mean in five years, what is Hulu? Advertising remains Hulu's main source of revenue and, while the market right now isn't great by any stretch, Hulu will likely benefit once the market does rebound. Does Disney turn Hulu into a straight advertising play? Maybe. But Disney's acquisition of Hulu came with the intent to make it a bigger subscription streaming platform, not just a place where things ended up.
The plan was to grow Hulu's content offering to make it more competitive and up its subscriber base through an international rollout. One requires a heavy amount of investment Hulu may not receive, and the other one apparently isn't happening anymore. Much like how I often stand in front of my imaginary whiteboard trying to figure out how Disney makes its $72 billion acquisition of 21st Century Fox pay off (a big part of which was betting on streaming, like Hulu), I'm left scratching my head over what the next big leap is for Hulu.
The obvious truth is that Disney+, always designed to be the House of Mouse's crown jewel, has done more in under a year than Hulu could ever accomplish. Supporting Disney+ is everything to Disney, and finding ways to grow Disney+ is the company's primary focus. That's especially true when Disney+ is generating the majority of revenue for the company right now. Hulu is something they're still trying to figure out, but recent signs point to it not being the priority it once was. More shows will roll out, FX will use it as a dedicated home, and things will carry on — but what Disney plans to do with Hulu remains a complete mystery. Shows designed for Disney+ inexplicably moved to Hulu, while other series prime for Hulu's audience went to Disney+. 
The good news is that Disney has time to figure out what it wants Hulu to become. Right now, Hulu is a steadily growing streaming service, generates ad revenue, has a great collection of content, and is part of a larger streaming bundle with Disney+ and ESPN+. But we're also in an oversaturated market in the United States, and Hulu needs to figure out how to remain competitive. The reality is Hulu's future seemed like one certain thing less than eight months ago, and now everything is up in the air.