Disney+ is doing something very cool in India, so here's a proposition
Let's talk Disney+ Hotstar Multiplex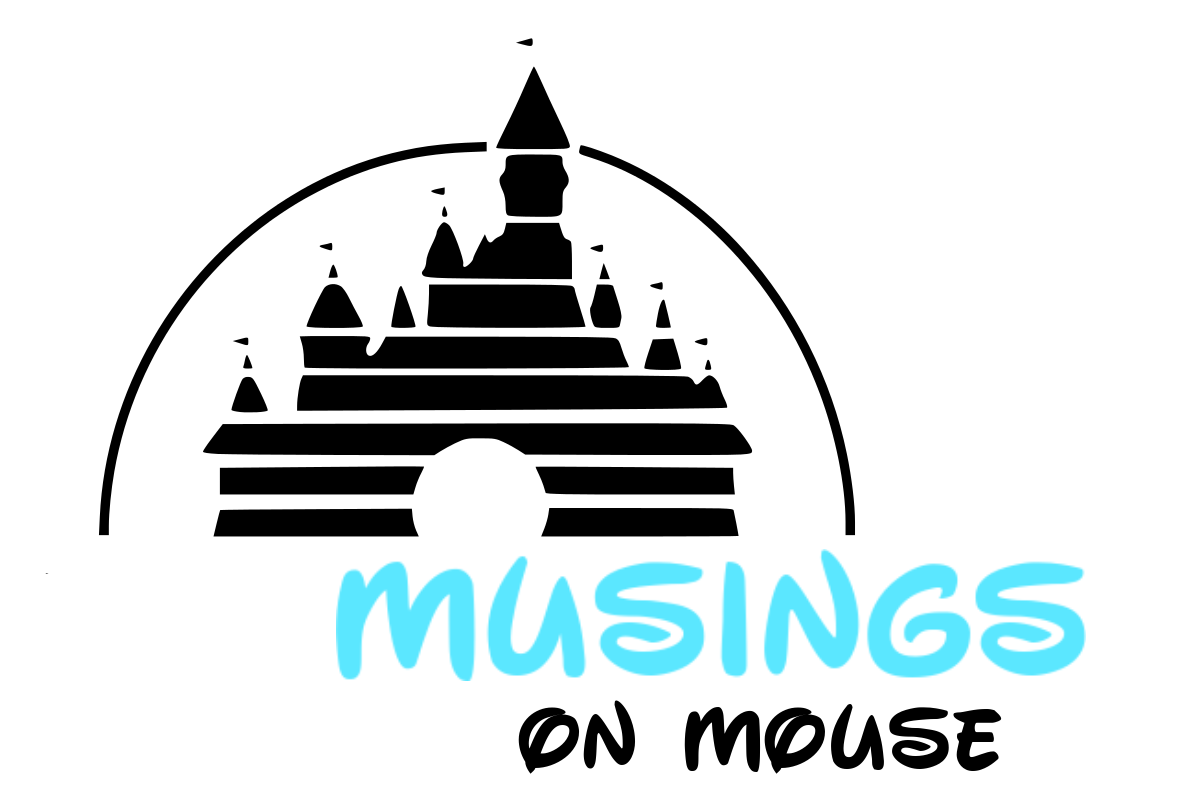 People aren't going to movie theaters anymore. Either because their governments have prevented theaters from opening or because people don't want to sit next to strangers in a cold auditorium while a pandemic rages. It undeniably blows for anyone who loved going to the movies once or twice a week in the Before Times, but it's absolutely devastating for studios like Disney. 
Desperate times call for innovative measures, and that's why we're turning our eyes to India. Disney has launched a new tier for Disney+ Hotstar VIP members in India called "Disney+ Hotstar Multiplex." Over the course of the next several weeks, Disney will use its Multiplex platform to release seven Bollywood films that were originally intended for theatrical release. People with Disney+ Hotstar VIP subscriptions will have full access to the films, and non-subscribers "can simply purchase an annual membership of Disney+ Hotstar VIP," according to the Economic Times.
"We find ourselves yet again at the cusp of making a revolutionary change by bringing the biggest Bollywood movies directly to millions across the country," Uday Shankar, chairman of Disney India, said in a statement to The Hindu Businessline. "Theaters are a special experience. So, they will always exist and thrive. But the potential of the industry can't be capped by the number of release windows and theaters available." 
If you've subscribed to this newsletter that's solely about Disney, you're likely saying, "This isn't revolutionary. Disney moved Artemis Fowl, The One and Only Ivan, and Hamilton to Disney+, and those were supposed to be released in theaters, too." You're right. Disney has found ways to take a few of its theatrical titles and make them streaming exclusives. In some cases, like Artemis Fowl, we don't know how much the movie may have benefited or been hurt by going straight to Disney+ instead of theaters. But Hamilton proved to be a big win for Disney+ at a time when Disney urgently needed a win. 
Desperate times call for innovative measures
Artemis Fowl, The One and Only Ivan, and Hamilton still feel like one-offs. Disney+ was one of the few areas making revenue for the House of Mouse, so finding ways to keep people engaged with the app and adding new subscribers was essential. (I wrote about that in much more detail in my last newsletter.) But the pandemic-fueled "new normal" we're all living in is proving to demand more than one-off solutions. The entertainment industry doesn't know when people will return to theaters en masse, and studios like Disney can't keep pushing films back while its bank accounts deplete. 
That brings us to Hotstar Multiplex. The movies that Disney is premiering on Multiplex were all supposed to receive theatrical releases. They were also some of the most highly anticipated Bollywood theatrical releases in India. Several of those films are also produced by Foxstar Studios, a subsidiary of Star India, which is owned by The Walt Disney Company India. In short, Disney is moving several of its highly anticipated theatrical releases to its streaming division under the Hotstar Multiplex banner, and presenting the films as a new type of premium content available to stream.
So, here's my proposition: What if Disney could create a secondary platform inside of Disney+ that offers its films to both subscribers and non-subscribers for a fee on the same day they hit theaters? Disney isn't going to give up its theatrical play for movies like Black Widow and Mulan, but what if it could offer the movie to two different audiences — those who want to go out and see it on the big screen, and those who want to stay home? A premium video-on-demand tier for day one rentals that exists inside a streaming service, driving additional revenue and subscriber growth. If Disney+ is a big part of the company's future, as executives keep touting, this seems like the next logical step.
This isn't a new idea. Disney Studios chairman Alan Horn told The Hollywood Reporter earlier this year that Disney isn't actively pursuing that option, but that was in the Before Times. Six months ago, Disney was at the top of the world. The studio made box office history, its streaming service was growing faster than anyone predicted, and everything screamed Disney was unstoppable. Now, Disney's safest form of revenue — Parks — is facing major losses. Advertising revenue from its TV network business has dropped significantly, and theaters are closed. 
There's not a lot Disney can control, but offering a premium video-on-demand service within its own streaming platform makes sense. It feels like an inevitable move just sped up by the pandemic; like, Disney was always going to get to this point, but now it's suddenly much more appealing. Mulan and Black Widow could easily make $1 billion at the global box office; they're not exactly movies Disney just wants to give away to Disney+ subscribers spending $7 a month. Creating a Multiplex for some of its biggest movies, and eventually tying that into a same-day release when movies go back to theaters, helps grow Disney+ and finds a new source of revenue for the company. 
The big obvious hurdle is, of course, exhibitors. Theater chains don't want to compete with the conglomerates that now have their own streaming services — streaming services those conglomerates want million of people to use. Disney+, HBO Max, and Peacock are the biggest examples. Disney (and now 20th Century Fox under Disney ownership), Warner Bros., and Universal are three studios that regularly release films that drive people to theaters. If they were to all suddenly start offering same day releases via their own streaming services for a fee, alongside having those same films play in theaters, it could take away a portion of customers from AMC or Regal.
And again, studios like Disney aren't about to give up profits made at the box office. They're also, however, not going to ignore new distribution avenues that could increase their overall revenue either. It's all simple math. Revenue is split 50/50 between theater chains and studios. That number gets a little better with video on demand, which can see a studio reportedly earn up to 80 percent of the cut. If Disney goes directly through Disney+, offering subscribers the ability to purchase the film via their platform and giving non-subscribers the chance to rent the movie for a set period, Disney makes 100 percent of the profits. 
There's not a lot Disney can control, but offering a premium video-on-demand service within its own streaming platform makes sense
Disney doesn't want to ruin its relationship with exhibitors, but theater chains also know they need Disney movies. They need Warner Bros. movies, and they need Universal films. AMC Theaters can threaten to not carry movies from a studio at a time when those studios are delaying their biggest titles, but when Jurassic World: Dominion and F9 roll around, AMC isn't going to put its pride over actual revenue. Plus, as several people have noted, questions about whether the exclusive theatrical window — that period of time where you have to go to a movie theater to watch a new film — will exist in six months is also up in the air. Some analysts have suggested it's all but been eliminated.  
Right now, when it's unclear if people will be able to head out to theaters in the next six months, having a separate tier dedicated to hosting premium releases makes a lot of sense for Disney. I'm not saying that Mulan is going to suddenly appear on a special Disney+ shelf next week; but I do think it'll be interesting to see how millions of customers in India respond to the incoming rollout of anticipated Bollywood films on Disney+ Hotstar Multiplex. And, it'll be interesting to see how that affects how executives are thinking about the rest of 2020 and beyond. 
Oh! P.S or Editor's Note or whatever: Dear Bob, I would pay $100 for Black Widow right now. 

Studios
Peter Pan production reportedly shifts to March 2021
The Disinsider reports that "Peter Pan is expected to start filming under the working title Bonfire in Vancouver, Canada on March 8, 2021, and should wrap by June 30, 2021." Production could shift again depending on the pandemic, but it's certainly looking like Disney, and every other studio, is hoping to ramp up production again by early 2021.

Alden Ehrenreich talks

Solo 
Ehrenreich talked to Esquire about his acting career, next projects, and Solo: A Star Wars Story. It's an interesting interview (linked above), but for those of you looking for the answer to whether Ehrenreich would return to the character for a sequel? Ehrenreich isn't recommending you hold your breath. 

"No, I don't know anything about that," he told Esquire. "I mean, you know, I think our movie was kind of the last of the conventional-era Star Wars movie release time, I've heard soooome stuff, but nothing concrete."

Let's talk possible delays —

Mulan, The New Mutants,

and

Black Widow
With new restrictions in place in Los Angeles, including limiting movie theaters re-opening plans, talk of the town is whether Mulan will face another delay. I'd wager it's pretty damn likely. Black Widow isn't going to move from its November spot (at least, not yet), and New Mutants? Well, New Mutants has a big panel at ComicCon@Home this week, so maybe it'll be released digitally in just a few days. 

Streaming
Falcon and the Winter Soldier delayed, WandaVision still on track
I don't ask for much in this world, but my most anticipated show of the year — The Falcon and the Winter Soldier —is delayed. Disney confirmed the premiere date has moved from its original August window because of production issues related to the pandemic. WandaVision, however,is still on track for December 2020. 

New Star Wars show,

The Bad Batch

, heads to Disney+ 
On top of The Mandalorian returning this October for a second season, Disney announced a new animated Star Wars show heading to Disney+ in 2021. The Bad Batch is a Clone Wars spinoff, and focuses on "the titular squad of clone troopers — of Clone Force 99, aka "the Bad Batch" — who were first introduced in the final season of The Clone Wars (which aired as a Disney Plus exclusive years after its initial cancellation)," Chaim Gartenberg wrote at The Verge.

Here's a little more on it from Chaim: "The Bad Batch is an elite group of soldiers who possess unique skills from standard clones. (For example, one has enhanced eyesight, making him an excellent sniper, while another was physically larger with enhanced strength.)"

Hawkeye finds a couple of directors
The Hawkeye show that finds Clint Barton training new archer extraordinaire Kate Bishop (who was supposed to be played by Hailee Steinfeld until she left the project) has a couple of directors! Amber Finlayson, Katie Ellwood, and Rhys Thomas are all set to direct "blocks" of episodes, according to The Hollywood Reporter. Finlayson and Ellwood previously worked together on Amazon's Troop Zero, and Thomas is known for his time at Saturday Night Live and directing John Mulaney's Sack Lunch Bunch special for Netflix. God speed, Hawkeye. 

As a fun anecdote, my brother has spent the last few months making his way through the Marvel Cinematic Universe for the first time. When he got to Avengers: Endgame, he turned to me and, without missing a beat, declared, "Starting a movie with Hawkeye is certainly a fucking choice."

Palm Springs breaks records for Hulu, BUT...
Last week, Hulu sent out an email to press boasting about its new Andy Samberg-Cristin Milioti movie. The email stated that "following its U.S. premiere on July 10, Hulu Original comedy film Palm Springs shattered records on the service as the most-watched film ever on Hulu during its opening weekend and as the #1 most talking about Hulu Original Film to date on Twitter." That sounds great! And, based on conversations I had with people, I'm sure a whole bunch of Hulu subscribers watched it. 

But this doesn't mean anything. Without any concrete numbers to back up the claim, four people could have watched Palm Springs and that just happened to be the best opening weekend turnout Hulu has ever seen. Netflix does this, too. Same with Apple. Streamers don't have to give out numbers so they don't. Why would they? 

Let's contrast Hulu's proclamation with Netflix's: both Palm Springs and The Old Guard came out on the same day. Hulu says a lot of people watched Palm Springs. Netflix tweeted that The Old Guard is on track to hit 74 million playbacks by its fourth week (Netflix counts a play as two minutes of a title being streamed). One doesn't have any numbers, the other is a little easier to accept because there's a number attached. C'mon Hulu. Tell us how many people actually watched Palm Springs. 

Disney Parks
Disney World reopens Epcot and Hollywood Studios 
Disney World's phased re-opening continues! This week, two of Disney World's most popular parks — Epcot and Hollywood Studios (that's where Galaxy's Edge lives) reopened. 

Disneyland Paris reopens
Disneyland Paris reopened this week months after it shut its gates in March. Disneyland Park in Paris is the most traveled-to theme park in Europe, according to Travel and Leisure, with more than 9.7 million visitors reportedly heading to the park in 2019. Like other Disney parks around the world, social distancing guidelines are in place, meaning that much of the Parks are not operating. 

Two NBA players test positive for COVID-19, the "Snitch Line," and what's going on in the bubble 
The NBA Bubble is my new must watch ongoing dystopian story these days. Here are a few quick highlights of what's going on. Two players have tested positive for COVID-19 this week, according to The Score. A total of 322 players were tested. Since the beginning of July, 19 players have tested positive, The Score reports. More from The Score: "All 22 teams arrived in Orlando last week and players were required to quarantine within their rooms for up to 48 hours. However, the two players who tested positive never cleared the initial quarantine period and have since left the campus to isolate elsewhere."

There is a Snitch Line within the Bubble at Disney World, and I'd like Hulu to turn that entire concept into a limited series immediately. The NBA has created an anonymous tip line where people can call in if they're seeing players, coaches, or anyone else disobey the rules of the Bubble. Players have started calling it the Snitch Line. It's already led to parody videos and fantastic Twitter jokes. 

Elsewhere in the Bubble: NBA players aren't being tested for weed in the Bubble and, according to a new report from The Athletic, players are doing whatever they can to get through the weird times. My take? Anyone stuck in Disney World with no outside contact for that long should be allowed to do whatever they want as long as it doesn't harm anyone else.

Disney World YouTubers are my new favorite thing
Think of this as more of a recommendation, but Disney World theme park vloggers have returned to the park to document what it's like. Each video is absolutely fascinating. I'd start with TimTheTracker's channel. Here's one about Hollywood Studios!

TV Networks
Ty Burrell inks overall deal with 20th Century Fox Television, has new show at ABC
Phil Dunphy, you did it! Ty Burrell's new production company, Desert Whale Productions, has signed a two year overall deal with 20th Century Fox. His company's first project is a comedy called Yours, Mine & Paul. It's heading to ABC — a network he called home for 11 years as an Emmy winning actor on Modern Family. 

Atlanta EP Hiro Murai sets up a first-look deal with FX
Everyone's making deals, but Hiro Murai's is the one that has me most amped. Murai's Super Frog Productions "will develop scripted and unscripted programming for FX and potentially other divisions of Walt Disney Television," according to Indiewire. Murai has directed episodes of Atlanta, Legion, and Barry, and his production company also has projects with streamers like Netflix and HBO Max. First look deals means that FX gets to take a look at the projects that Murai's company is developing and call dibs, basically. 

This Week's Trailers
Black is King
Howard
Crime + Punishment
Woke

Quote of the Week
"The way to get started is to quit talking and begin doing." — Walt Disney